No Need to go Anywhere Else for Authentic Ford Parts
Did you know that we have a full-service pars department right here at Bryan Ford? If you're in the Napoleon or Archbold area, come visit us in Bryan when your car needs a replacement part.
Our knowledgeable parts center staff can help you determine exactly what part you need and they can find it for you, so you don't need to shop around all over Hicksville or Montpelier OH and waste valuable time hunting things down.
Our parts are genuine, Ford-manufactured components. So you know they're the right item for your Ford car, truck, or SUV from Bryan Ford. Whether you need parts or accessories for your F-150, Escape, Bronco, or more, we are sure we can find the right part.

Our parts center can even get you fun accessories for customizing your vehicle. Have your eye on a snazzy license plate frame? Easy. New floor mats? We got it. Or, we can get it for you in no time.
Using our parts department couldn't be any easier, either. Just fill out the convenient form below with your contact information and what you're looking for, and we'll handle the rest.
Full-Service in the Bryan, Napoleon, Archbold, Montpelier, and Hicksville Region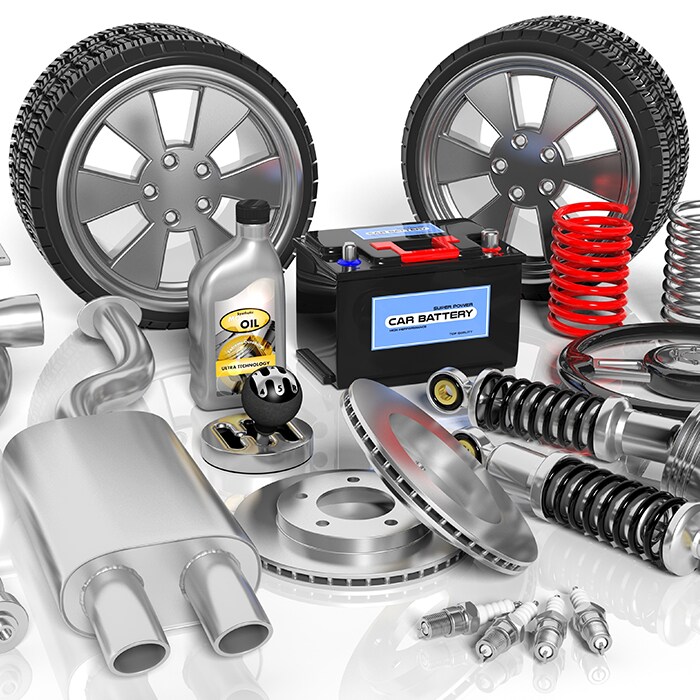 Whether you are a DIY type who wants to install your custom-ordered parts or not, our service center professionals can also help.
They are trained and certified on Ford cars, SUVs, and trucks, and can install anything you want on your vehicle and perform routine maintenance and other repairs.
We also offer periodic specials on special-ordered parts to drivers in Bryan, Napoleon, Archbold, Montpelier, and Hicksville. These deals are ever-changing so ask at the dealership or check on the page frequently for the most up-to-date information.
So, take your Ford F-150, Focus, Escape, or Explorer back here to the pros at Bryan Ford. Let our parts department outfit your car the way you want it and then let our service department care for your car the way it deserves.