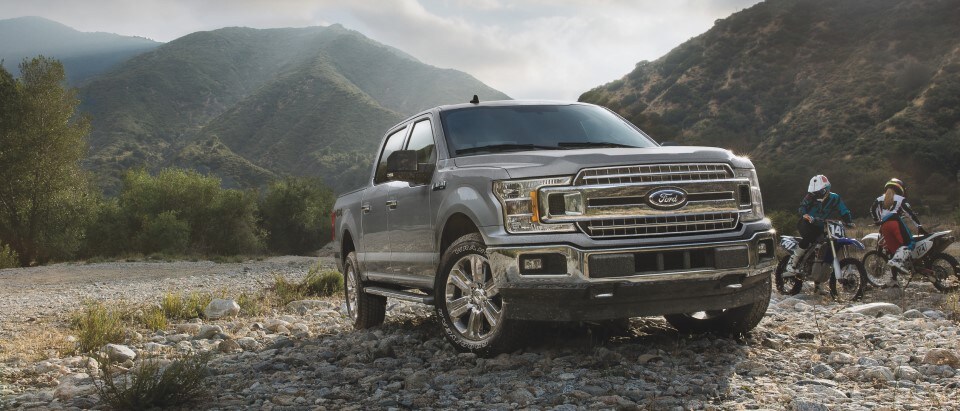 Customize Your Ford F-150 Truck with Accessory Additions and Upgrades
No matter which Ford F-150 trim level you select, you gain access to specific features and amenities that are characteristic of that trim. Whether these features are not exactly what you expected them to be or you desire to upgrade even further than your selected trim level allows, additional accessories can get you the look and feel you want for your Ford F-150. Some accessories and parts are commonly acknowledged among Bryan, OH consumers, like exterior attributes and light upgrades, yet others are left undiscovered by most, including performance chips and tuners and suspension enhancements.
What to Know Before Investing in Accessories and Additions for Your Ford F-150 Truck
The cost of optional accessories and additions can quickly become very expensive. Quality materials can rapidly drive up the cost of performance-based accessories. and body modifications. Doing your research, consulting with a professional, and seeing other trucks that have had the same accessory implementation can help solidify a decision. Professionals like the ones at Bryan Ford Lincoln have typically seen the upgrades you are considering and can provide expert advice on how to accomplish your goal and caution against any downfalls you may encounter in achieving the look or performance you desire for your Ford F-150.
Common Ford F-150 Accessories and Part Integration
When it comes to vehicle customization, the sky is the limit. However, if you want it done professionally and affordably, you may be subject to some restrictions based on the structural and mechanical limitations of your Ford F-150. Common Ford F-150 accessories and parts that are upgraded include:
Brakes: In areas of harsh weather conditions, brake upgrades may be beneficial.
Bumpers: Whether you are farming in the field with high weeds or hunting deer in the woods, bumper upgrades can serve many purposes and protect the front of your Ford F-150.
Drivetrain and Engine: More power and capability can be achieved through upgrades under the hood.
Exhaust: Louder, quieter, or larger in size are common requests for bumper modifications.
Exterior: Limitless and inspiring, exterior accessories can change the entire look of your Ford F-150.
Intake: Better fuel efficiency can be achieved by modifying your F-150's intake.
Interior: Accessory modifications within the cabin of the Ford F-150 are extremely personal.
Lift Kits: The higher the better, and a Ford F-150 lift kit can help you get there.
Lights: With too many options to count, light modifications for truck can be functional, aesthetic, or both.
Performance Chips & Tuners: You never know what your Ford F-150 is capable of until you implement a performance chip or tuner addition.
Suspension: Take on bumps along the way with ease and composure with a Ford F-150 suspension upgrade.
Wheels & Tires: Perhaps the easiest and most common change to make, tire and wheel upgrades improve the look and abilities of a truck.
Reasons for Accessory and Part Modifications
Every Ford F-150 owner has their own reasons for opting for accessory and part modification. One of the main reasons for doing so is for appearance. Whether you are trying to integrate a gift or prefer a specific look in a truck, changing up the exterior and interior accessories can accomplish this goal. Incorporating various parts that differ in material, appearance, functionality, and cost can greatly change the overall look of a truck.
Additionally, parts and accessories may be changed out to better fit an owner's lifestyle. For example, those who enjoy off-roading may desire better suspension components and durable performance parts. Yet, those who are interested in performance may opt for high-performance tuners and chips. The base Ford F-150 and lower trim levels may not have access to performance-enhancing features within their available upgrades. Therefore, seeking performance accessories and parts outside of these offerings may be necessary.
Still yet, another popular reason in Toledo, Napoleon, and Montpelier, OH for accessory implementation and upgrades is for functionality purposes. If your Ford F-150 is not capable of something you want it to do, there is likely a solution through various strategies and accessory integration. Most of these modifications are done within the powertrain or in the bed of the Ford F-150, but not all are limited in these capacities.
Hours
Monday

8:30 AM - 7:00 PM

Tuesday

8:30 AM - 7:00 PM

Wednesday

8:30 AM - 6:00 PM

Thursday

8:30 AM - 7:00 PM

Friday

8:30 AM - 6:00 PM

Saturday

8:30 AM - 2:00 PM

Sunday

Closed