Find a Great Ford Work Van for Your Business Needs Near Napoleon, OH
Finding the perfect kind of vehicle for taking your small business on the road is easy when you're shopping at our Bryan, OH Ford dealership, as we have plenty of options. Both the Ford Transit Connect and Transit VanWagon offer you ranges of capabilities for lugging around your specific cargo loads, helping you succeed when your business requires easy and convenient transportation. Look through the available Ford Transit vans available here in Bryan, then come on over today for a closer look and a test drive.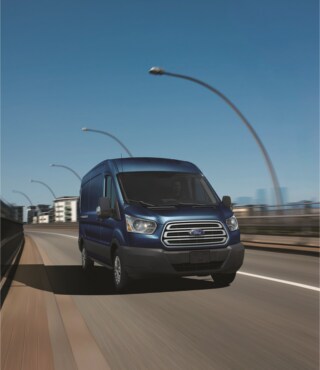 There are plenty of options for both the Transit Connect and VanWagon here in the Napoleon, OH and Archbold area. The Transit Connect has both cargo van and wagon body styles, so you can choose a setup meant for hauling heavy loads of cargo, or for comfortably fitting several passengers inside. The Ford VanWagon offers a range of cargo and passenger setups as well. Strong but sensible engine options are ideal for both passenger and cargo hauling, and these setups deliver a variety of sizes and capabilities for you to consider.
Knowing that you're shopping for a Ford Transit van or wagon means you're getting a customizable setup that works perfect for your business needs. A range of tech features assist you when it comes to staying safe and connected while you're driving around Montpelier, Hicksville and beyond, while specialized storage compartments, swinging rear doors or a lift-up liftgate and special mirrors and camera systems all help you get around. There are plenty of options for both the Ford Transit Connect and VanWagon, so come on over to our Bryan dealership and we'll learn about what kinds of capabilities you need as we match you up with the best fit in a cargo or passenger van.