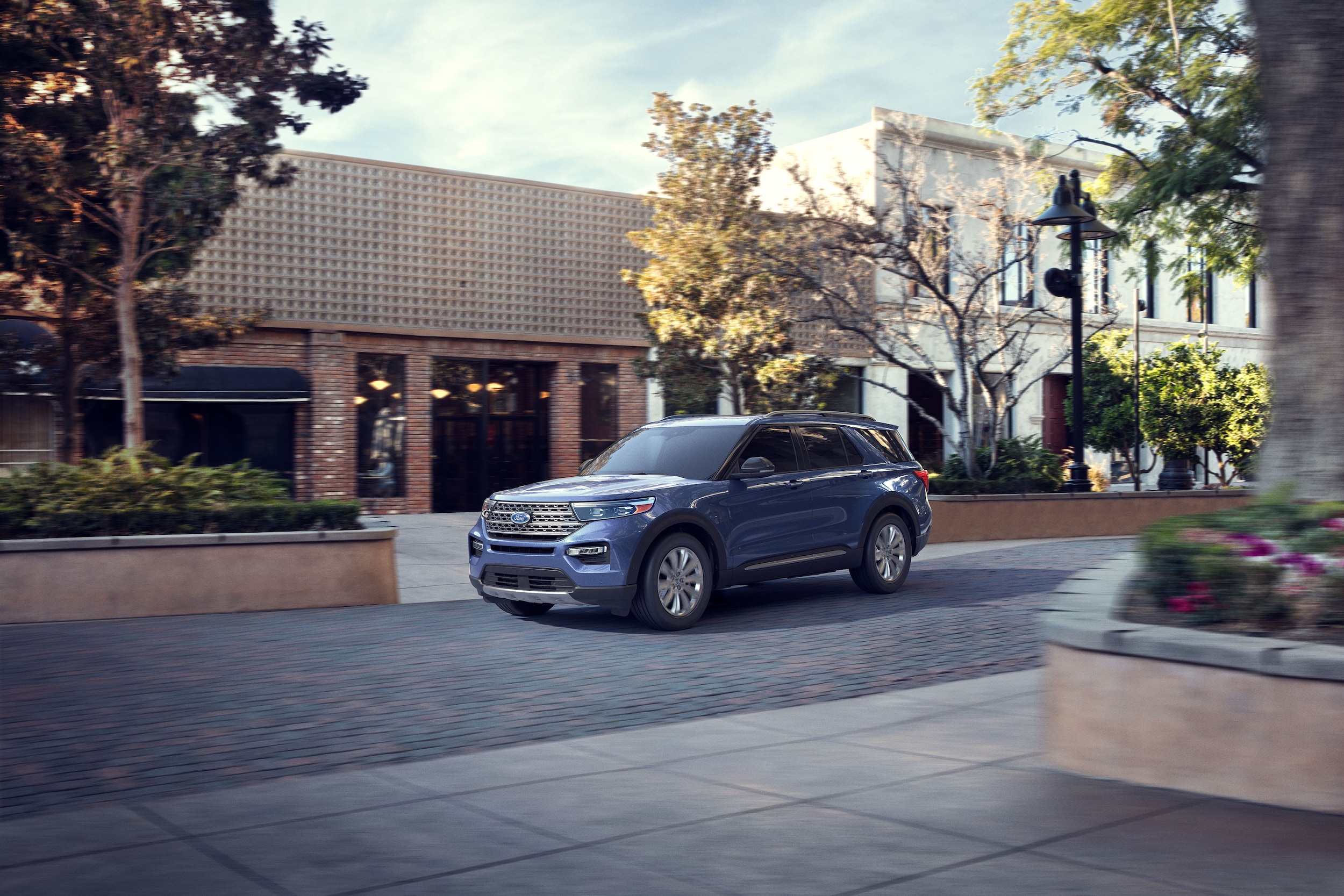 ​
There are many different reasons why the 2020 Ford Explorer is known as one of the most impressive third-row SUVs on the market. We hear at Bryan Ford Lincoln believe you will fall in love with its range of sporty features that combine with the best in safety and performance that are available with the new Explorer model. Couple the safety and performance of the Ford Explorer with the impressive technology that is available and this third-row SUV makes a big difference to your life.
Performance in Many Different Ways
When you are looking to buy a new SUV with a third row of seating, you will usually enjoy a vehicle that offers you the best in performance and style. The Ford Explorer has a range of options available in this sector with a 400-horsepower engine with a hybrid engine that is also available to provide an estimated mileage between each fill-up of around 500 miles.
Performance can take many different forms, but the ability to avoid the gas station for as long as possible is one of the main reasons why we feel you can enjoy buying a Ford Explorer for the future.
A Sporty Design
Both the exterior and interior of the Ford Explorer are designed to give you a stunning sense of style and impressive design when traveling around Bryan OH. The front of the Explorer gives you one of the most impressive reasons why the Ford Explorer is an excellent buy for all drivers. In our showroom, you can see the large black mesh grille and innovative vents that make this a stylish exterior that reflects the rugged and sporty nature of the driving experience.
Technology is Impressive
Included in the many reasons why the Ford Explorer is a great buy for your family is the number of available technologies that give you more entertainment and a higher level of safety. Inside the cockpit, you will find wireless charging docks and compatibility to your Android and Apple devices.
In terms of safety, you can enjoy blind-spot monitoring, auto high-beam headlamps, and a rearview camera that will add to the many reasons why you should look into buying a Ford Explorer.