Our Bryan, OH Ford dealership features all kinds of smart SUVs and crossovers, ranging from large and powerful three-row options, to our smallest in our lineup, the new Ford EcoSport, which is built more like a hatchback than a traditional SUV. As one of the smallest crossovers available in this area, the new Ford EcoSport might be the right fit for drivers who don't need huge amounts of power or utility, but need something more than an average car or hatchback to get around the Bryan area and beyond. Head on over to Bryan Ford Lincoln today and see if there's a new EcoSport deal that works for your budget and for your lifestyle.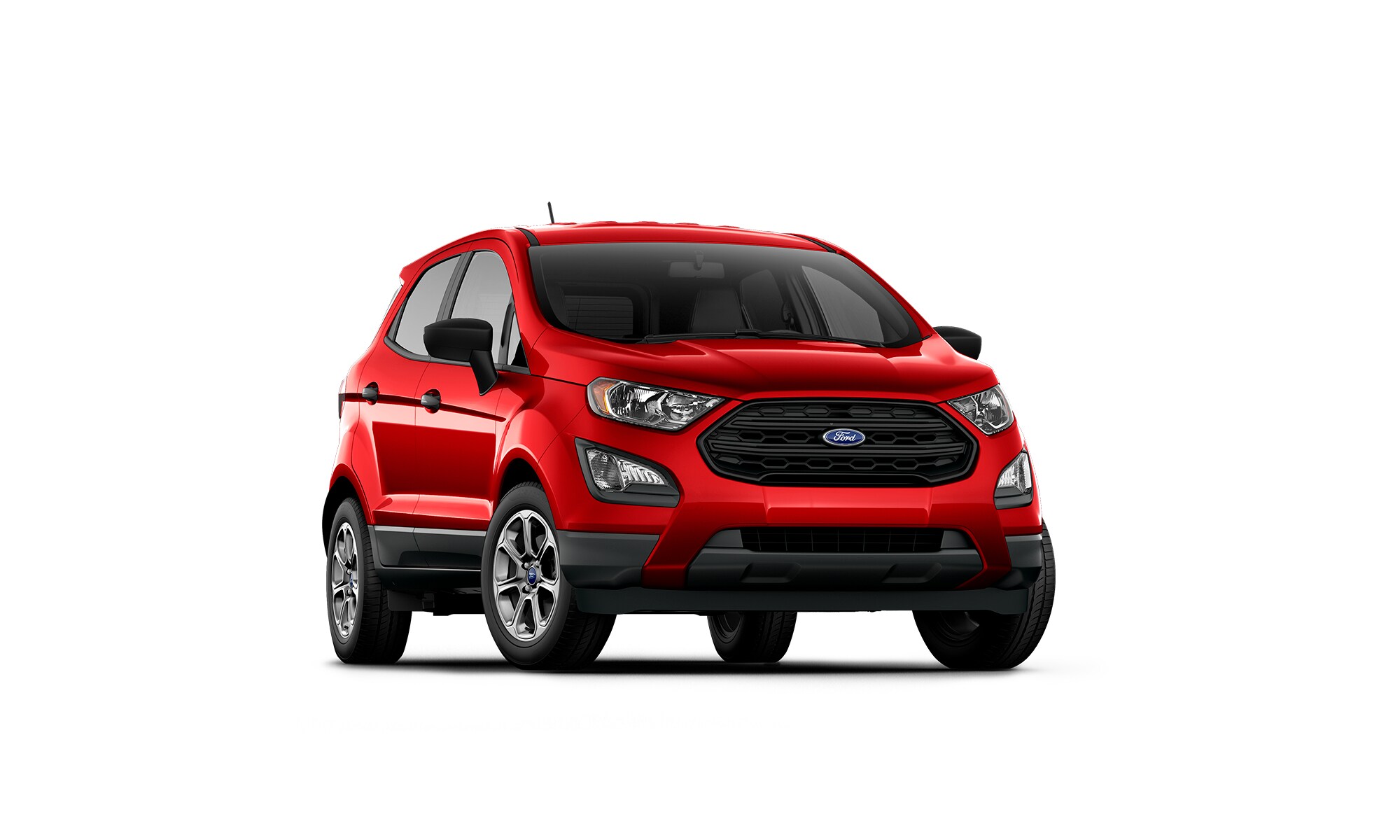 Even as our smallest SUV, the Ford EcoSport features a surprisingly spacious cabin setup. That's great for any passengers joining you during your travels, and for loading up with the kinds of luggage and cargo taking you with you. The back seats even fold down easily to create more cargo room. A couple engine options don't offer much in terms of power, but for sticking around town, you'll achieve smart city gas mileage and for enjoying a smooth and quiet driving experience.
Like with its impressive cargo and passenger space, the new EcoSport really shines on the Ford technology front. Smartphone integration through Apple CarPlay and Android Auto is readily available, while a number of driver assistance features help to keep you and your passengers out of harm's way during your travels. Apply for financing online right now so you'll be ready for the best kind of new Ford lease or loan deals we're offering, and from there we'll match you up with the new EcoSport that perfectly suits your style and your budget.
Make your way over to Bryan Ford today and we'll be happy to take you for a test drive in the new Ford EcoSport.