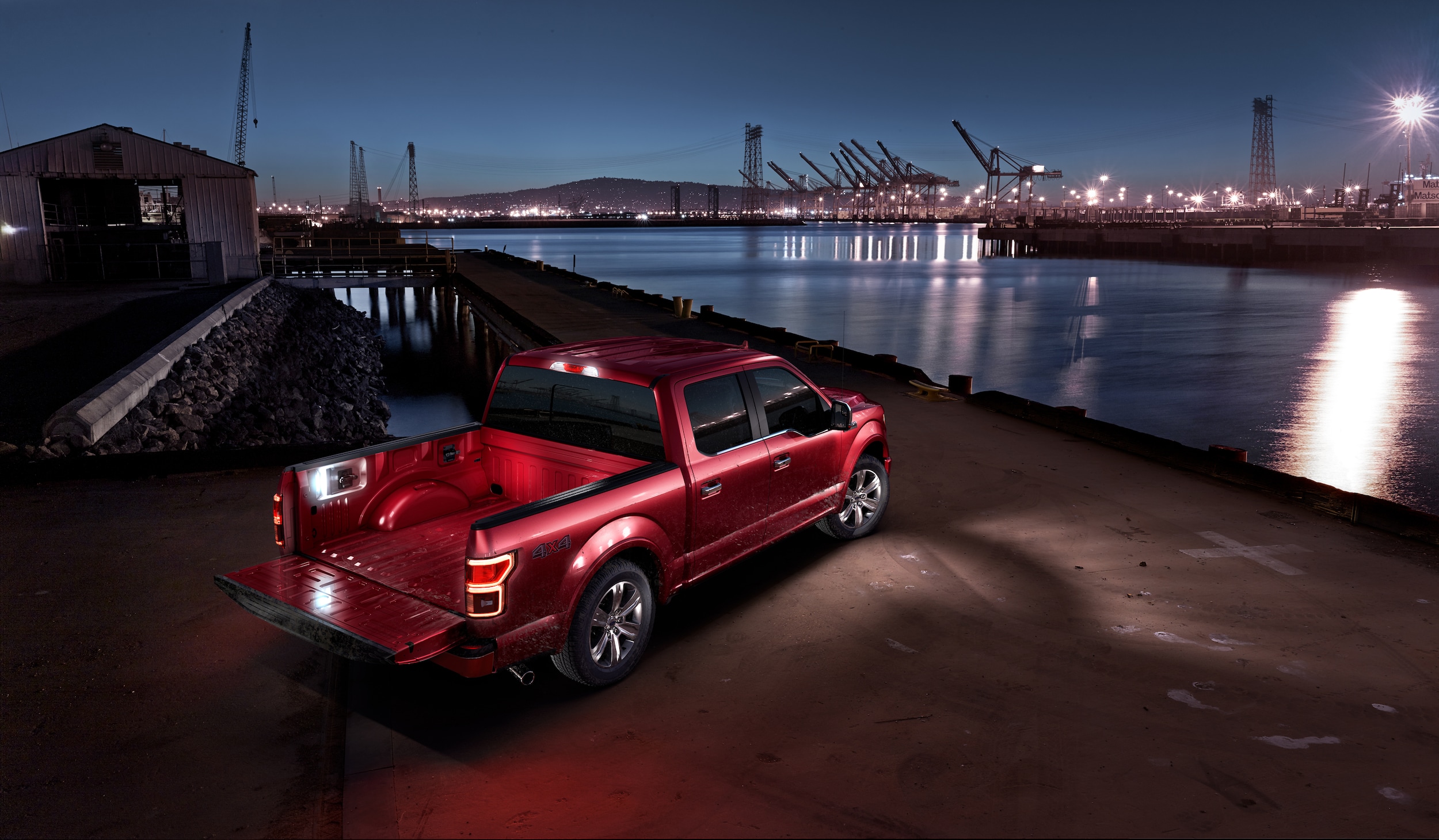 ?
If you have a lot planned for your next truck, the Ford F-150 should be able to live up to your expectations. The new Ford F-150 is quite capable, and it comes with many convenient features that you'll appreciate. There are multiple trims of the F-150, from the standard XL to the fully equipped Limited. They all have their own advantages, with the higher trims being packed with high-end elements.
In terms of what's under the hood, you'll be happy to hear that this truck runs on a powerful engine. There are a few different options, most of which are V6 versions and one that's a V8. No matter what model you pick, you'll have the horsepower and torque necessary to handle what needs to be done.
With this truck, your towing capacity will be up to 13,200 pounds. This means you'll be able to tow a boat, ATVs, motorcycles, or anything else you want to bring with you. When you're hooked up to a trailer, trailer sway control and roll stability control will help you keep things moving in the right direction.
Further, the F-150 can come with a Pro Trailer Backup Assist system. This will make it easier to synchronize your truck and trailer while backing up. Even your blind spot monitoring system can take into account the length of your trailer when giving you information about other vehicles that you may not be able to see.
Because the F-150 body and bed are made out of high-strength aluminum alloy, the truck is durable while being relatively lightweight. This favorable power-to-weight ratio gives the truck an excellent payload rating. You won't have to worry about loading too much in the bed; instead, you can tackle any task and go about your work feeling confident in your truck's ability.
You're welcome to visit us at Bryan Ford Lincoln in Bryan OH to take a Ford F-150 for a spin. We'd be happy to answer your questions so that you can decide which trim and options would work best for you.