The Ford F-150 pickup truck has been the bestselling car in the United States for decades, and it's easy to see why. Now, thanks to a big announcement from the Ford Motor Company, we here at Bryan Ford think the F-150 is only getting better with age.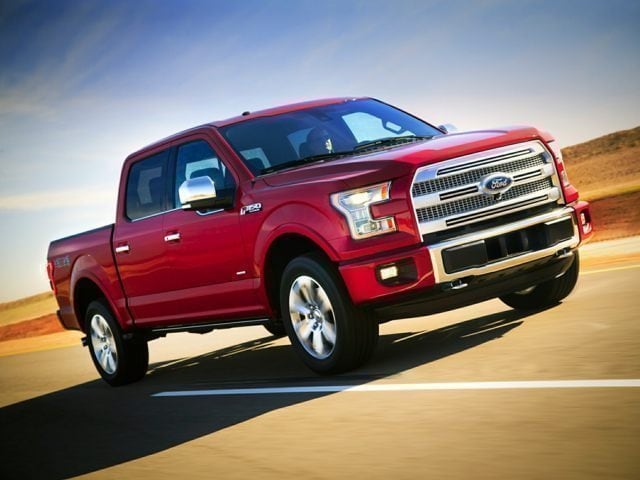 The Ford Motor Company announced earlier this year that they are improving their electrified and hybrid vehicle lineup over the next few years, including added a new hybrid Ford F-150 pickup truck to the lineup.
The hybrid pickup truck is supposed to arrive at dealerships by 2020, and we here in Bryan are curious to see what a hybrid version of our favorite pickup truck will be like.
Meanwhile, in 2017
While we all have to wait several more years before we get a chance to test out the hybrid Ford F-150, the good news is, here at Bryan Ford, we still have a great selection on hand of brand new, current Ford trucks.
Our F-150 inventory includes trucks with various styles of cabs and engines. We have V6-equipped engines, V6 EcoBoost, and powerful V8 options available. We also have ten-speed automatic and six-speed automatic transmissions.
Stop by Bryan Ford on North Main Street in Bryan to see our complete collection of the F-150. Take them all for a test drive today and see for yourself the differences between the various engines and transmission options.
One ride in a 2017 Ford F-150 and we think you'll understand why this truck has been the number one selling vehicle for so long.